Primary tabs
How to Bring People into God's Presence: Leading Worship with Excellence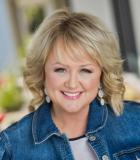 Our love for God draws us to good works. To do good works "good" naturally drives us to pursue excellence in leading worship for congregations. But what defines "excellence in worship leading? Furthermore, how do we know it, and how do we grow it?
In this "Excellence in Leading Worship" webinar, Angela Courte MacKenzie will bring insight, ideas, and encouragement for her 40 + years of leading worship - both alone at the piano, or with full band and choir, and at churches, conferences, or on television and in small groups.
Angela will share her favorite worship scripture and stories, including some of the "behind the scenes" experiences which have shaped and reshaped her through the years; all from a heart committed to help you grow in the excellence of leading worship.